Zanzibar is not only pearl-white palm beaches. The Bounty Island embodies the essence of the colorful Swahili culture and offers experiences that make you feel like a true explorer. Here we have collected our best tips for the East African paradise.
Zanzibar is one of the most exotic islands we have ever visited. Yes, even the name sounds like a chapter from a fairytale about mighty Sultans, magic lamps and airborne carpets. Visiting Zanzibar feels like landing in an oriental time pocket. The East African island has enchanted people through centuries – and now also Martin and I.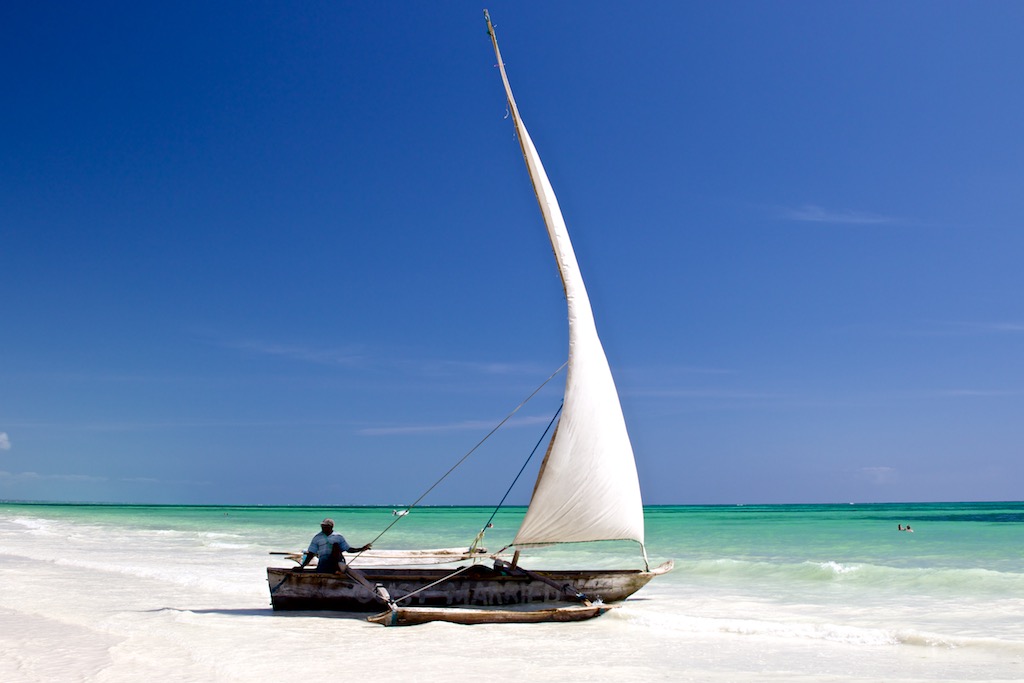 THE TRIP TO ZANZIBAR
We visited Zanzibar in February 2015 after a week of safari in Tanzania. Here we made this travel film for Afrika-Safari.dk and a couple of travel articles for the Travel magazine Vagabond. In this connection, we also researched travel tips to Zanzibar by talking to the locals and visiting a lot of places. This guide is based on all of the above; 5 blog posts with specific tips for:
And below, we have collected some of the questions we ourselves had before departure, as well as some practical information.

IS ZANZIBAR ONLY FOR HONEYMOONERS?
I do not know why, but there must be some travel agencies that have excelled the branding of Zanzibar as a romantic destination. For as natural as it is for me to think "dog sled" when someone says "Greenland" – I also fully connect Zanzibar with honeymoon trips.
However, we quickly found out that the postcard-beautiful island is far more than "mere" luxurious relaxation at the sandy beaches. It can be really hard to liberate yourself from the view of the turquoise blue sea, believe me – but Zanzibar is a treasure chest of experiences.
For example, you can voluntarily get lost in the labyrinth streets of Stone Town, where many Sultans, slave traders and explorers have lived. Dive into the island's aromatic heart, where fruit and spice plants extend as far as the eye reaches. Say hello to hundreds of years old giant turtles on Prison Island, watch dolphins at Kizimkazi and meet red colobus monkeys in the Jozani rainforest. Gear up in snorkel and mask and dive into a wonderful world of colorful tropical fish. Or surf the monsoon winds across the waves of the Indian Ocean.
WHERE IS ZANZIBAR?
Hand at heart: Can you point to a world map and show where Zanzibar is exactly? I ask you on the assumption that you have not yet been there – or are planning a trip there…
We failed the test. Big time! It's a bit comical – as Zanzibar has been one of our dream destinations for many years. But now we know that Zanzibar is located in the Indian Ocean – just 40 kilometers from Tanzania's coast – and it's not just one island, but several. Zanzibar is the name of a small archipelago, consisting of a myriad of small islands as well as the two main islands: the southern island of Zanzibar, which is the largest and officially called Unguja, as well as the northern island of Pemba. Both can be visited but Zanzibar is clearly the most touristy and easiest accessible of the two.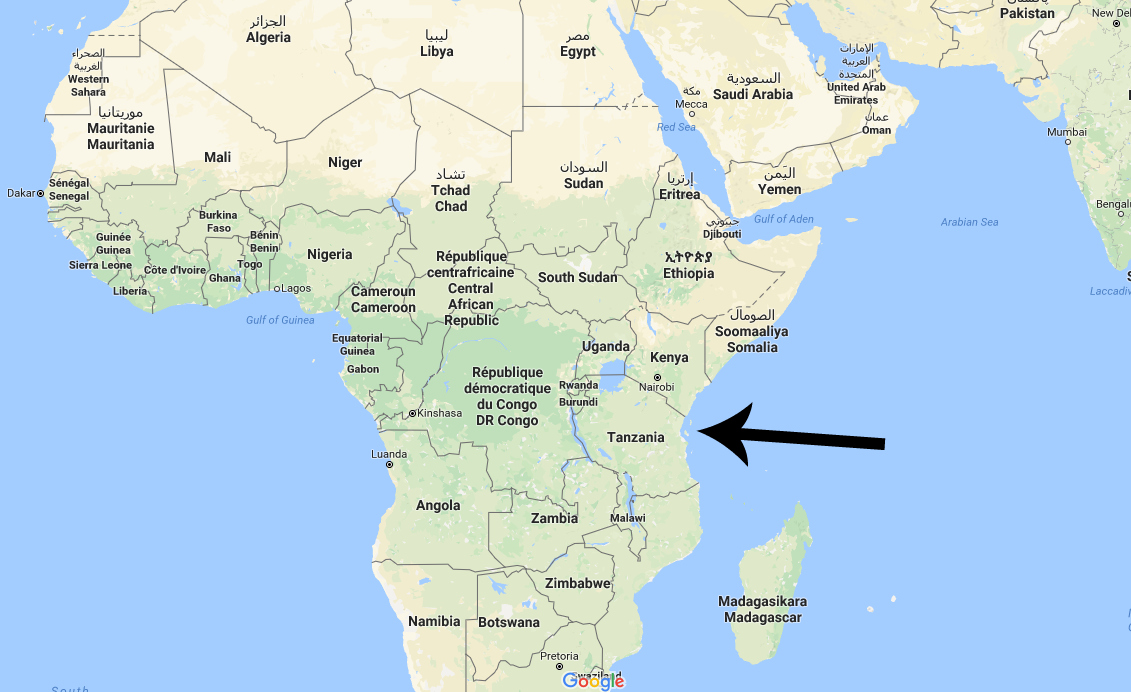 BEST TIME TO VISIT ZANZIBAR?
Zanzibar has a tropical climate and is warm all year round, but yes – with its geographical location, just around the equator, there are also periods of heavy rain. If you want to avoid them, you should travel in December-February and July-October. High seasons range from July to August and December to January, with prices rising especially on airline tickets and hotels. The rainy seasons are in March-June and November. Here, however, you will still experience sunny days, as the tropical showers often are powerful and short-lived – and you also get the benefit of cheaper flights and hotels.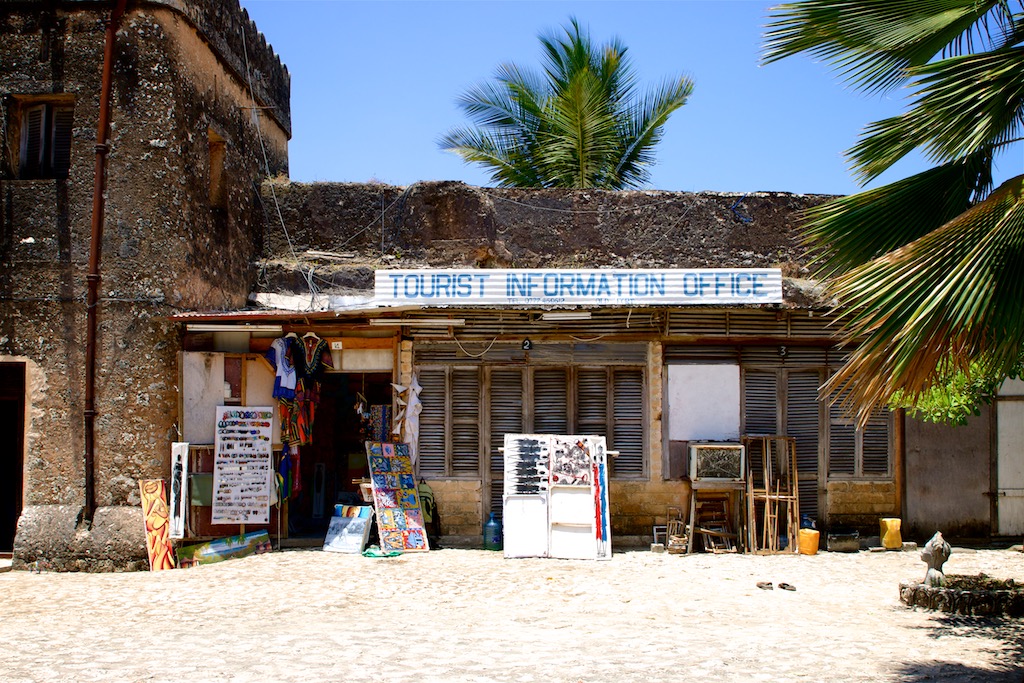 HOW TO GET TO ZANZIBAR
There are no direct flights from Denmark to Zanzibar, and the journey takes a minimum of 14-20 hours. Depending on the season, the cheapest airline tickets cost 800-1000 USD. We flew via Amsterdam and on to Dar es Salaam, which is Tanzania's largest city and administrative capital. From here you can either fly to Zanzibar in 20-30 minutes or take an approx. 40 minutes boat ride from the harbor to Stone Town with a catamaran. However, as far as we can understand from other travelers, you should only take the boat if you are born seaworthy and in need of a thrilling adventure.
HOW DO YOU GET AROUND ON ZANZIBAR?
Zanzibar is not a small island – which was another surprise to us. It takes about 2 hours if you drive all the way from north to south. In its full length, the relatively flat island is 86 km long and between 20-30 km wide.

The main roads are paved and neat, but the official signs are rather scarce and in many places you will be stopped for control by police officers. The locals told us that the officers search your car just because they can, and often demands money from tourists. Therefore, it is not recommended that you drive on your own – or, for that matter, use the small (bumpy) buses.
Instead, take a taxi (remember to settle a price as they do not use a taxi meter) or book a driver through your hotel that can drive around the island. It's both the safest and fastest way to get around.
Distances and prices: We lived on the northeast coast, where most of the resorts reside. From here it took 1 hour to drive to the island's capital Stone Town (Zanzibar City). The airport is located about 7 km south of Stone Town. From here, a taxi into town cost approx. 10-15 $ and to the coast about 50 $.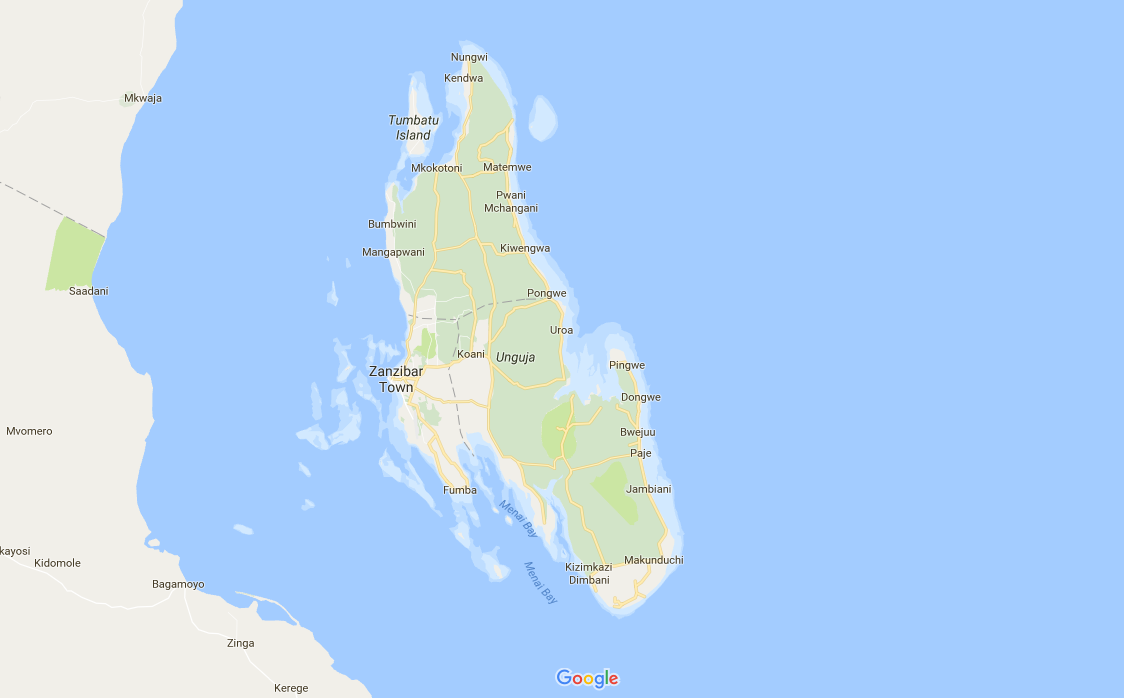 IMPORTANT TO KNOW BEFORE DEPARTURE
Dressing: In Zanzibar over 90% of the population is Muslims, which you should take into account when it comes to attire. On the beach it is acceptable to wear swimwear, but it is forbidden to be topless. Other public places, especially in the city, you should wear clothes that cover shoulders and knees. Naked stomachs and short dresses may seem offensive and provocative.
Money: Please note that it is usually only the large hotels as well as some restaurants and shops that accept credit cards (you will be charged 5% in fee), so be sure to have cash with you. However, before departure, we could not buy Tanzania Shillings (TZS) at Kastrup Airport, so we bought a little extra USD for backup, as they can be exchanged on Zanzibar. But in general we took out cash in Stone Town, which is the only place on the island where there are ATMs, banks and exchange agencies.
Diseases and vaccinations: Malaria has previously been a problem in Zanzibar, but an American charity has helped fight the mosquito so it is far more rare to get infected today. But check with the National Serum Institute – also for the other vaccines required, depending on the length of your stay.
Visa: This part is fortunately super simple. As a European citizen, your passport must be valid for at least six months from your arrival – and then you must pay for a three-month visa when you arrive (remember cash). We paid $ 50 when we visited Zanzibar in February 2015, but we can understand that the rules can easily change. So check with Tanzania's Embassy before departure. The Embassy includes all Scandinavian countries and is located in Stockholm.
A GOOD TIP!
In Zanzibar the locals speak Swahili (in Swahili called 'kiswahili') and you can win many smiles and heartwarming grin if you take the time to learn a few words. We experienced many times that a simple "jambo" meaning "hello" raised joy. If you get good service or would you like to meet a polite gesture, say "Asante Sana", which means "Thank you very much." If, on the other hand, pushy street sellers bother you, then a certain but kindly no thank you, "Habana asante", almost work like a magic spell.

I also intercepted a traditional greeting that provided astonishingly many high fives when I was able to respond in Swahili to their surprise. Their greeting is quite a long one, but a good start is:
A: Jambo (Hi)
B: Jambo (Hi)
A: Mambo Vipi (How are you?)
B: Poa (Cool!)
You can also resort to more creative methods and learn the popular children's song, "Jambo Bwana", where you get some of the most common words served. You can see it HERE with English translation – just remember to change 'Kenya' with 'Zanzibar'. We experienced many times that people around us got involved when we tried to sing ourselves through the glossary – to great fun for all parties!
The great thing about Swahili is that it is almost pronounced as spelled. So throw yourself in to it – you'll definitely find that the locals look at you with new eyes and treat you in a completely different way than if you are just another 'mzungu' (white man).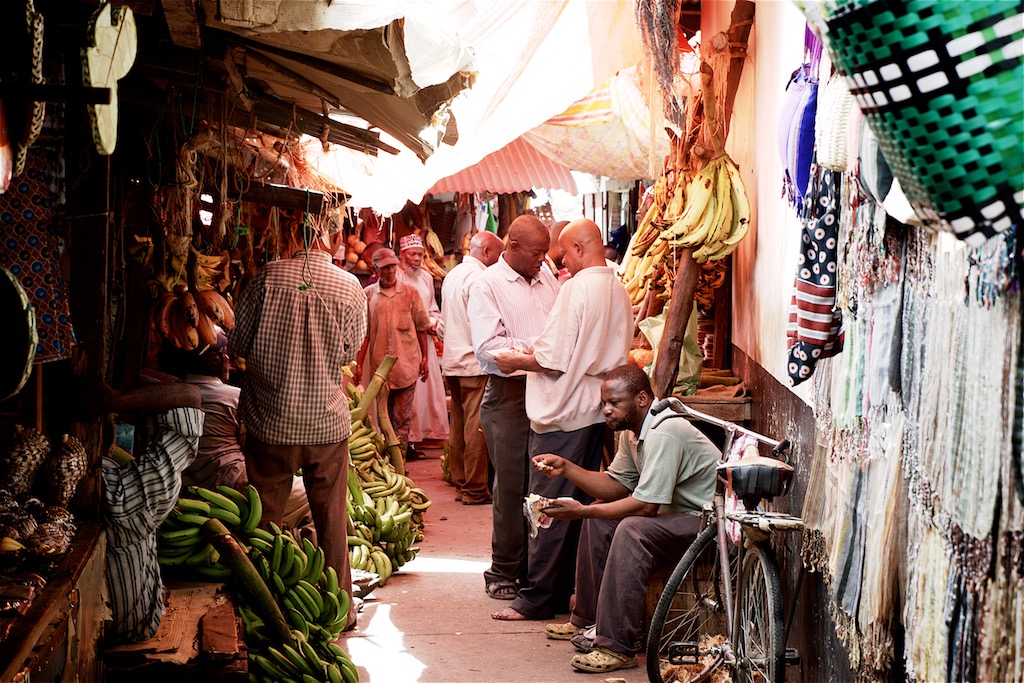 WHAT NOT TO MISS?
Although the beaches of Zanzibar are the epitome of bounty and today are among the most beautiful we have seen – Stone Town was by far the greatest experience for us. And I think it's impossible not to be fascinated by the historic city, which for good reason is also included in UNESCO's list of world heritage.
Here you can eat at the island's best restaurants, shop in colorful and fragrant markets, visit palaces, mosques and temples. You can sunbathe on the golden sandy beach, dance to African rhythms and drink Arabic tea with the locals at one of the city's small open squares. See the legendary Queen Singer Freddy Mercury's childhood home and walk in the footsteps of the world-famous explorer Dr. Livingstone. And meet a multicultural population with all skin colors and attire: colorful gowns, beautiful sarias, Indian turbans and black niqabs.
All of this sounds like incompatible elements, but in Stone Town's atmospheric streets, it is splendid and makes the city an adventurous place to explore. So set a minimum of a full day to visit Stone Town – or even better: book a hotel and spend two days.
> The trip was arranged in cooperation with Afrika-Safari.dk. Text, images and attitudes are solely our own. <
MORE INFO ABOUT ZANZIBAR
Wiki Travel
Tourist information Tanzania 
Travel guide to the Condé Nast Traveler magazine 
Travel guide to the magazine Travel & Leisure
– – – –
What do you think? Please write if you think our tips were useful or if you miss something – we would like to return with follow-up info. We also very much like to hear people who have visited Zanzibar and can add more tips. Please share in the comments box below. Bon voyage, M & M