We have yet again gone on safari in Africa – this time its South Africa, where we are staying next to the largest and most famous national park in the country. Kruger is the size of half of Denmark, and besides being home to the Big 5 – it also houses the second largest amount of different mammal species in an African park. Now the question is, how many of the 147 species we will see?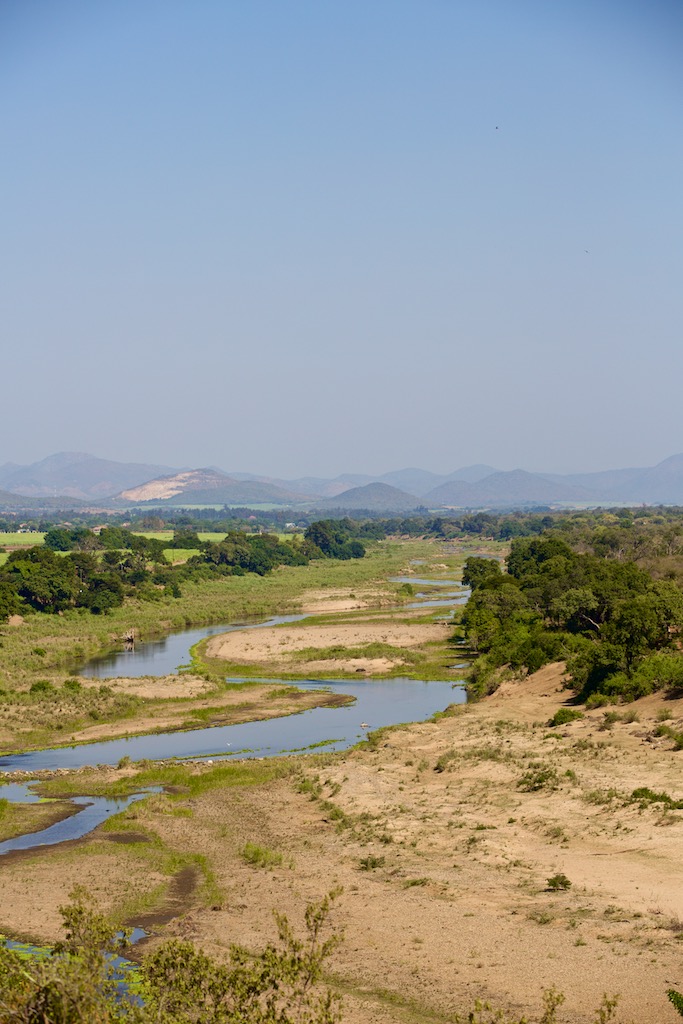 Bad news, we are told by one of the lodge employees, after travelling almost 24 hrs from Denmark. Her facial expression is hard to read, and my stomach turns as the thought of our chances to see the Big 5 & Co. once again, might disappear quicker than you can say "hakuna matata".
"You are going to LOVE South Africa so much, that you have to return again and again. And it is going to cost you a lot of money to travel back and forth!" Air slowly escapes through my teeth as I let out an odd grin. In that exact moment I feel just how much I actually looked forward to going on safari once again.
The Sounds of Africa
We hear them before we see them. A deep growl is followed by a trumpet. Soon after we spot an elephant mom with her little baby about 50 meters away from our balcony. From the river we can hear a loud splash, and a hippo disappears into the water – a bit too close to a crocodile sunbathing on a large rock. All the birds in the trees start calling loudly as a troop of baboons take the stage like a gang of naughty school boys, out looking for shenanigans in the local neighbourhood.
We are staying at Pestana Kruger Lodge, who, with a beautiful view of the Crocodile River, marks the southern entrance to the Kruger National Park. The animals come to the river to drink water, and turn our balcony into a safari on its own – we don't even have to move. Within the first hour or so, we have already seen a nice portion Africa's most famous animals.
Rumour has it, that staff members have seen all the Big 5 in one day. So now we sit, like spellbound – and wait to see if the elephant will be followed by the lion, leopard, buffalo and rhino. We may sit for a while, but why does that matter when we have chilled South African white wine to keep us company. South Africa, you spoil us!
>The trip to South Africa was organized in collaboration with Afrika-Safari.dk. Text, images and attitudes are entirely our own. <