Before we traveled to Croatia we had heard stories about the locals' bold driving style. And our worries did not get any less when the car rental guy gave us an insider tip.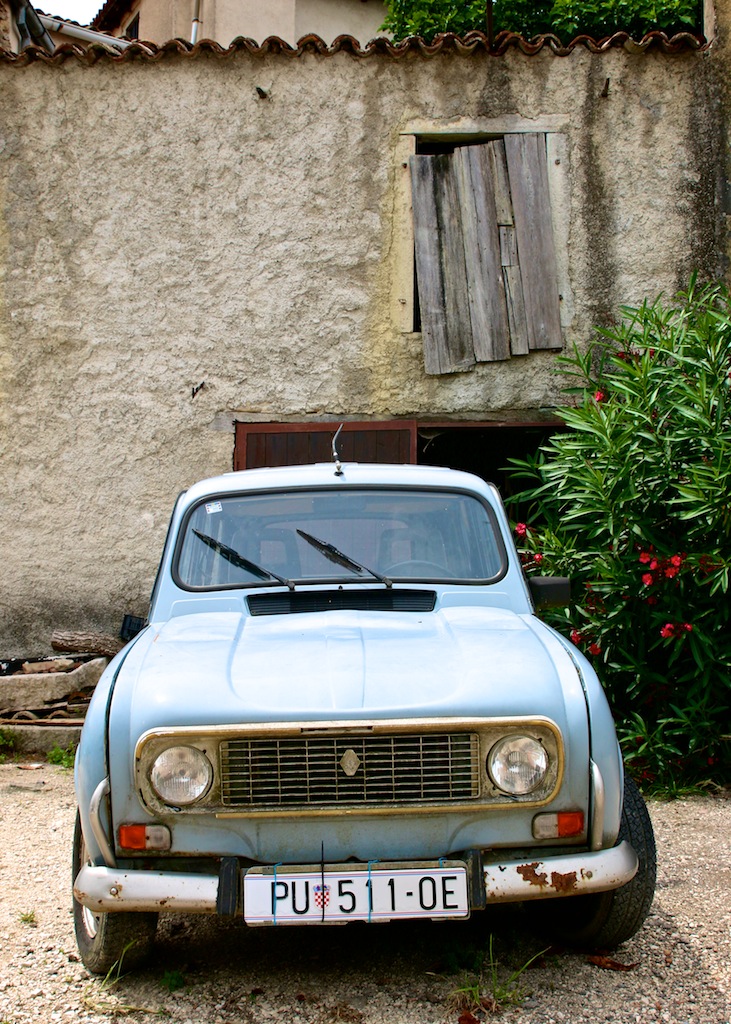 Don't drink and drive. Drink and then drive. The words came from a slightly fluttered guy from the car rental company as he handed Martin the keys to a white VW golf. We had just arrived at Pula Airport after a slightly longer trip than expected, as we had to wait for a new flight in Copenhagen since the first one had been hit by a lightning.
The message from the staff was that the lightning collision had coursed a technical error so they had decided to change planes. Øhm, okay! Or what the fu.. is the natural response to that? Sometimes less information is actually preferable.
Back in the parking lot in Pula, the car rental guy sent Martin a look, as if they had a common code and particular knowledge of how to tackle traffic on Croatian roads. In the baggage we already had several stories from friends about the aggressive driving style in Croatia. And the instructions for proper alcohol driving did not make expectations less action-packed.
Now we have been in Croatia for two days. We have traveled 300 miles and so far the traffic anecdotes have had no merit. The roads are super good and the locals drive far nicer than what we are used to at home. Perhaps a (involuntary) continuation will follow later … We still have 12 days to go.