If you go on safari in South Africa, you will drive in an open vehicle, also referred to as 'the buffet' by the local guides. Here you will come so close to animals that you hear them chomp and chew. But this is, however, not where the nickname of the open vehicle comes from.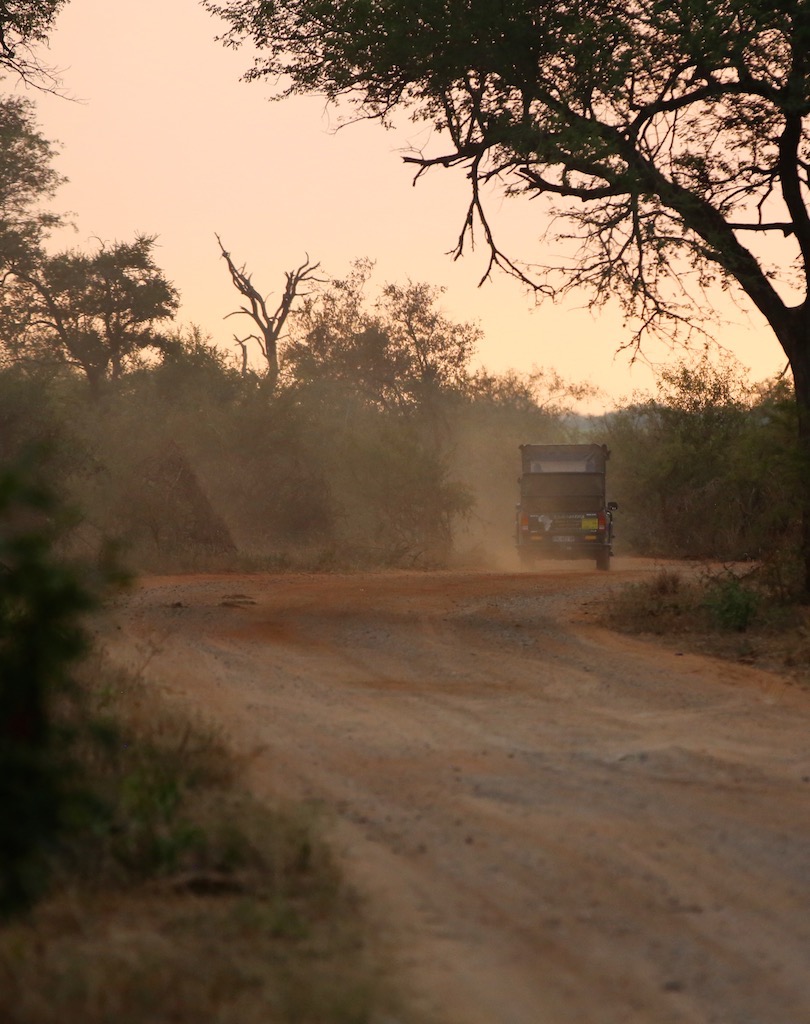 The sun has only just escaped the mountains on the horizon as we drive in to Kruger National Park. There is a scent of rain in the air and a thin layer of mist hangs like a spider web in between the bushes and trees.
Its chilly, so Martin and I sit in the open vehicle wrapped in large woolly blankets. The seats in the car are placed like theatre seats, each row raised a little higher than the first, so everyone has a perfect view.
We have the view all around us. Opposite Tanzania – where we drove in a closed vehicle with a roof that raises – this vehicle has no doors or windows. Except from the front windscreen, only a piece of canvas separates us from our surroundings. In principle, we are a snack bar on wheels amongst wild animals.
The simple rules of safari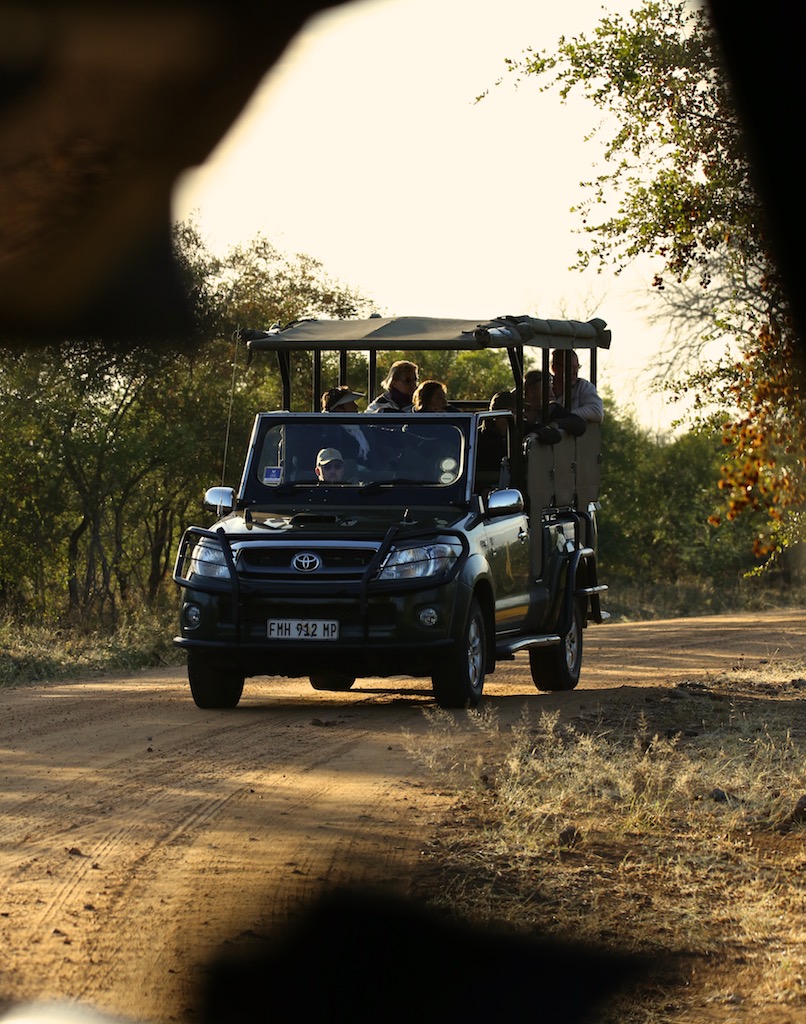 "Yes, of course the animals can jump into the car" our guide and driver, Elsabe confirms, when we ask about how dangerous it is to drive around the bush like this? "A window is a false sense of security. If the lion really wants to kill you, it can easily break the glass", she says with a remarkably calm voice.
Elsabe is Afrikaans, and her father, who has his own game reserve with animals, have taken her on safaris since she was a child. She knows animals very well, and explain that it is all about common sense, respect for animals and knowing when a situation will be dangerous or not. The animals will give you few subtle signs before attacking.
However, the animals in Kruger National Park are used to tourists, which is what makes them so easy to see. They don't feel threatened by our presence and predators don't see us as prey. There is although, still rules we need to follow: We must do what Elsabe tells us; don't scream if we see an elephant; and keep all parts of our body inside the vehicle.
"Enjoy", she says and puts the open safari vehicle into motion. My stomach feels tingly. I am no kind of animal-whisperer, so I thank my lucky stars that we have Elsabe behind the wheel – and keep our fingers crossed that the cats have had breakfast already …
> The trip to South Africa was organized in collaboration with Afrika-Safari.dk. Text, images and attitudes are entirely our own. <