"Where you from?" the young guy we met on the main street at Gili Trawangan asked. We pointed at his t-shirt and he looked down. He obviously did not know. But we did. The city pictured on his t-shirt was Copenhagen. It was written in big red-red letters.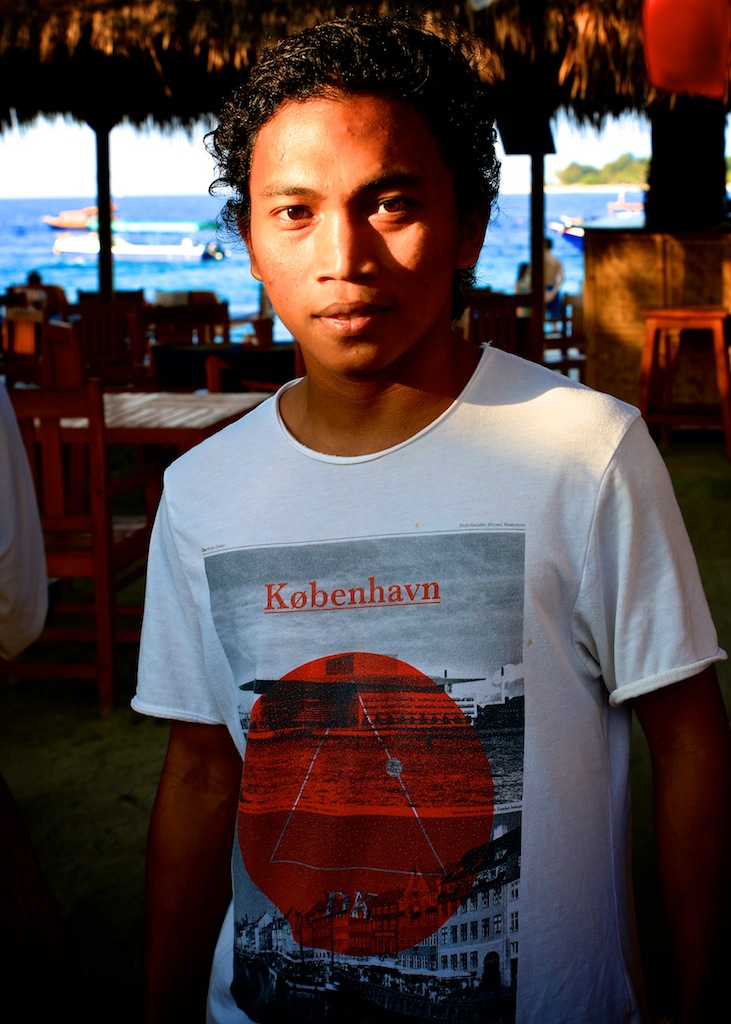 The t-shirt pre-determined him as our local guide for the next adventure – a snorkeling trip. We wrote our names on a piece of paper and gave him 200,000 Indonesian Rupiah (approx. 15 USD). He thanked us and asked once more, "Where you from?" Once again we told him that we come from Copenhagen and pointed towards his t-shirt, again. On his chest was a photograph of Nyhavn and the Opera House. "Beer and music," we said. I think he liked that – again I can't be sure.
But did he not know what Copenhagen was and where it resided – we asked? "Yes yes, it's where you drink beer and listen to music", he said. "So you've been there?" we asked. Been there, done that, got the t-shirt? "No", he said, and looked like a big question mark. "I've got the t-shirt from a tourist. From Denmark", he said.
It's a small world we travel in… And tomorrow we're definitely explaining we're coming from Copenhagen. The city where you drink beer and listen to music.