"Why are you going to Jaco?! " A question – supplemented with lifted eyebrows, wrinkled nose and a genuinely confused look – we got every single time we told someone that our next stop after Manuel Antonio was the beach town of Jaco.
The story of Jaco is classic. It started as a small charming fishing village and grew into the first real resort city of Costa Rica. The elongated beach, just an hour's drive from the capital of San José, made it an obvious favorite excursion destination for the locals. And the big waves that tirelessly roll into the beach attracted a constant flow of surfers. Soon high-rise buildings opened up, the roads were covered with concrete and a plethora of restaurants and bars appeared.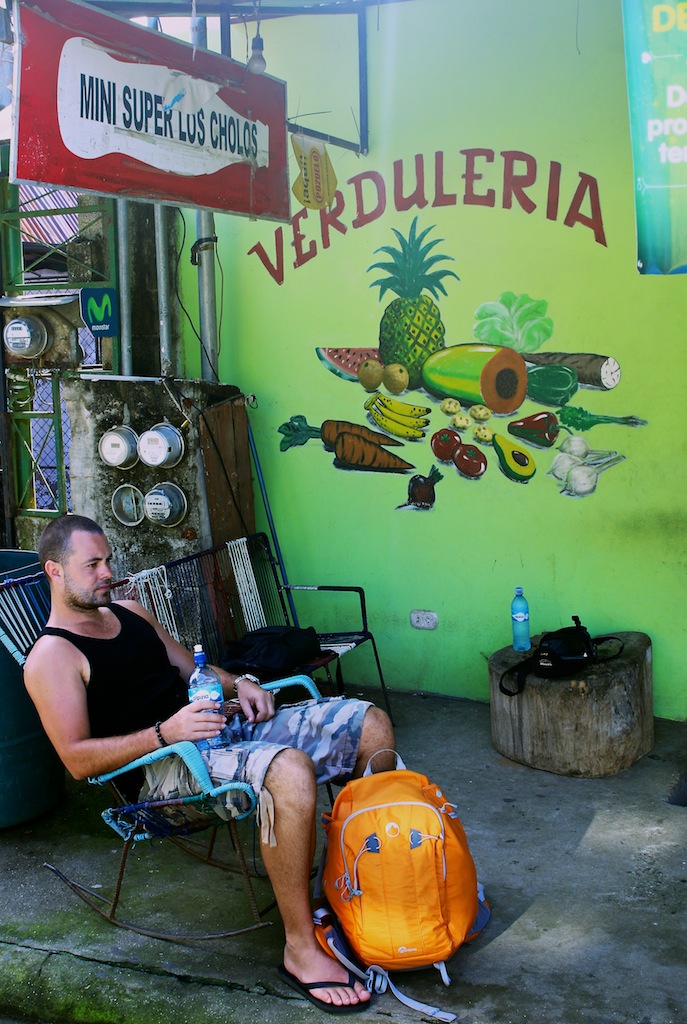 Today Jaco is a big worn and lively resort city where you will be offered cocaine and prostitutes, while thieves lift all your belongings. In Jaco's defense I have to point out that we did not experience either. Our worst experience in town was that we got the dullest burger ever.
With that said – we were ready to leave after 24 hours in Jaco. Only one problem. We had booked the hotel for two nights. So we plunged a finger into the nearest wave and listened to the vibe. Apparently the neighboring beaches of Playa Hermosa have the craziest waves all year round – attracting badass surfers. And in the slipstream of surfers – nice beach bars and relaxed atmosphere – often follows. Two things that we are pretty big fans of when we are on vacation…
After a 10 minutes taxi drive we stood with both legs planted in a whole new world. A very small world. Although the Hermosa Beach is several miles long the city itself is only a small cluster of two-three beach bars (we are still dreaming of Vista Hermosa's "Chicken Teriyaki") a couple of bungalows and a kiosk. A very relaxed hangout with fresh nature, big waves and surfer-vibes.
Wouldn't have minded hanging out for a couple of days. Just to hang. And do absolutely nothing in a hammock…