We are on our way through the Ngorongoro Conservation Area, which is part of the native country of the Maasai. The noble tribal people are present everywhere on the expansive plains where they live with their cattle as they have done for centuries.
It's still early in the day as we drive from the viewpoint at the Ngorongoro Crater and onwards toward Serengeti National Park. On rough and dusty dirt roads, through sloping plains and past clusters of low cabins that resemble tiny earth brown mushrooms. Occasionally a red dressed Maasai appears with a bunch of cattle and goats grazing in the green valleys.
Opposite the National Parks of Serengeti and Tarangire, the Ngorongoro stands out as a conservation area where people are allowed to live. But only the Maasai people have this special permission.

"Man and animal are enemies" our safari guide Zamo begins to explain when we ask why only the Maasai people – out of Tanzania's 125 different tribes – are allowed to call Ngorongoro for their backyard? We are slowly becoming accustomed to the fact that Zamo never delivers short and concise answers. He is genuinely interested in educating us in the big picture of Tanzania – but his explanations usually starts a different place than the most obvious one. He is a living example of the writing style 'stream of consciousness'.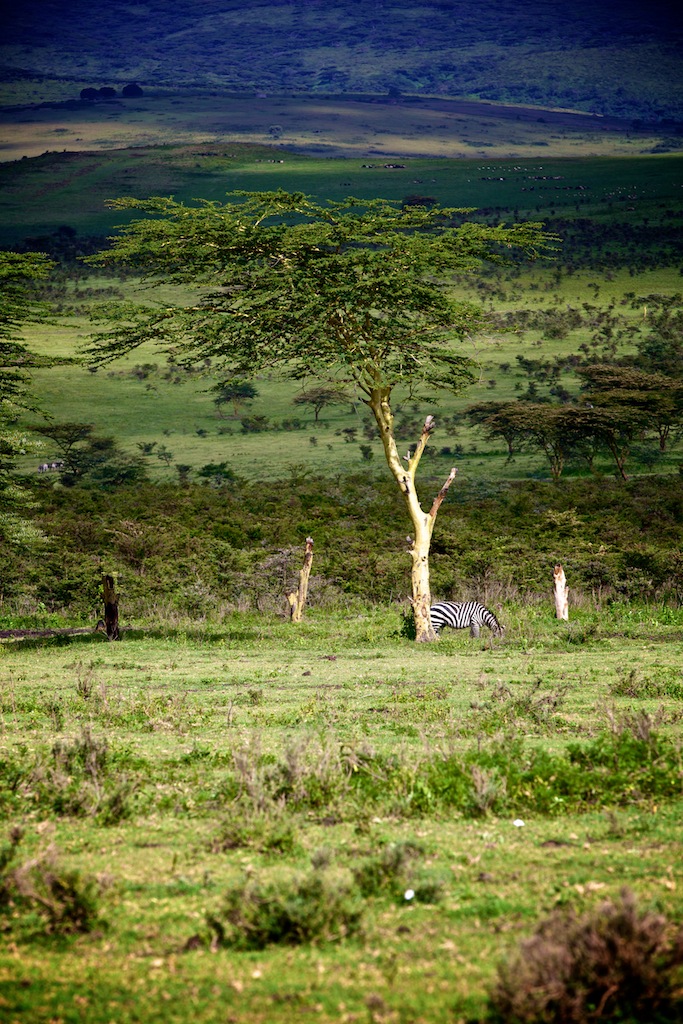 As he continues to explain he gets closer to a point: All other tribes are dependent on agriculture and when the wild animals eat their crops they become enemies. Man kills the animal. It is different with the Maasai people who neither lives of agriculture nor hunt, but exclusively lives from their cattle that they follow in the constant quest for grass and water. As the only tribe, the Maasai lives in a form of harmony with the wild animals.
"But …" Zamo adds. The word is followed by long break – worthy of any movie plot. With a delicate smile on his lip he tells that the Maasai lives in the conservation area under strict control of the authorities. As the traditional tribal people have old rituals that sometimes require them to kill the animals of the savannah. For example a man who wants to marry a woman has to kill a lion and bring its testicles to the family of his bride. This proves that he is a real warrior and worthy of the woman.
Hmm … I am not sure how my family would have reacted if Martin had shown up with a lion manhood in his hands as he proposed marriage.
– – – –
Note: We have written a travel article about the Maasai where you can read much more about the history of the people and their not completely uncomplicated prospects. The article is published in Vagabond Rejsemagasin 2017. (Danish Travel magazine)
> The trip to Tanzania was organized in cooperation with Afrika-Safari.dk. Text, images and attitudes are solely our own. <