Rovinj is a small charming Croatian coastal town famous for its narrow labyrinth streets – and in spite of its size it is surprisingly easy to get lost. Fortunately!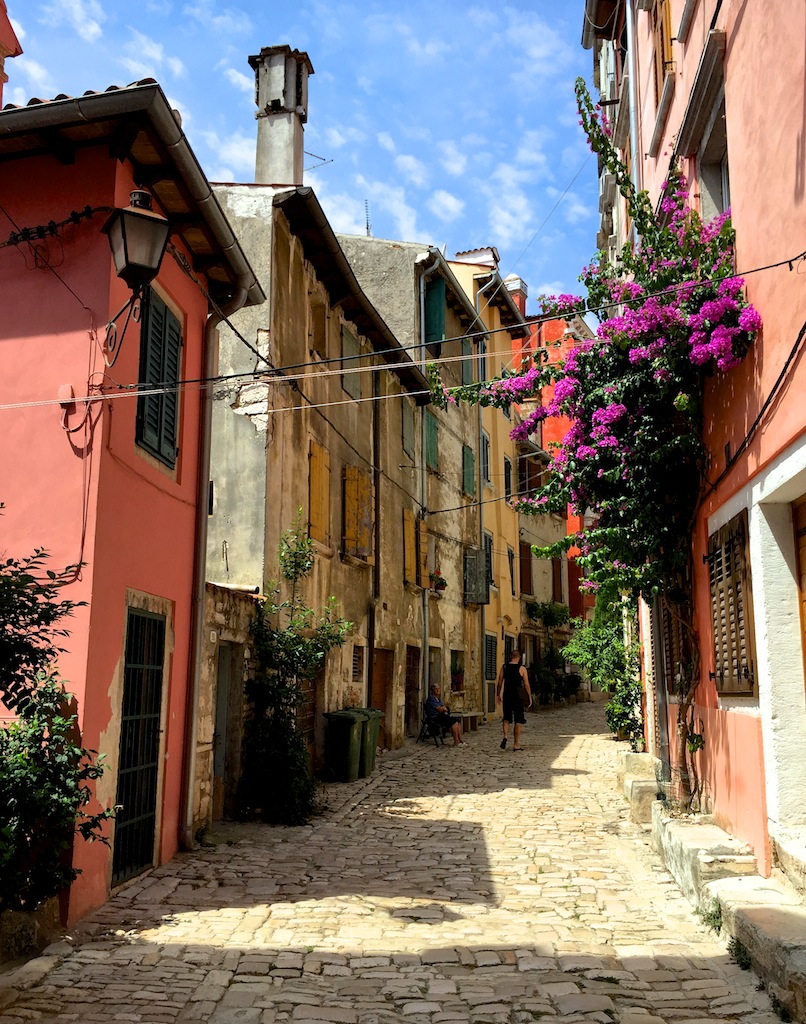 It's extremely rare that I think it's nice to get lost. In fact, I'm suffering from a kind of country-map mania. I have a neurotic urge to know where I am. To be the red spot on the big tourist board, which clearly indicates: "Here you stand". Therefore, I should in no way get excited about Istria's most popular city, Rovinj. For here it's almost impossible not to get lost in the narrow labyrinthian streets.
But both Martin and I managed to instinctively fall in love with the city. In love with the small car-free and cobblestone streets with charming flavors of laundry, Italian delicacies and fresh herbs. Immersed in the narrow pastel-colored houses with flowering balconies, colorful window cushions and red tiling. In love with the beautiful views of the scream-blue Adriatic and the city of Venice as a remote shadow on the horizon.
It is with good reason that Rovinj of Croatia is called both the Istrian gastronomic high-seat and Croatia's response to Montmartre. We are also nodding in recognition as we read that Rovinj has repeatedly won the title as the most beautiful and romantic city of the region. In short we enjoyed getting lost.  Rarely have we enjoyed strolling around this much without goals and knowledge of where we were.