In exactly one week we are sitting in a plane on the way to Las Vegas. It will be the beginning of a four week US road trip. The plan is: start by winning a few millions dollars in 'The City of Sin' – obviously. Followed by tossing our luggage in to a convertible American muscle car, throw the pedal to the metal and head for the US west coast. Here is our itinerary.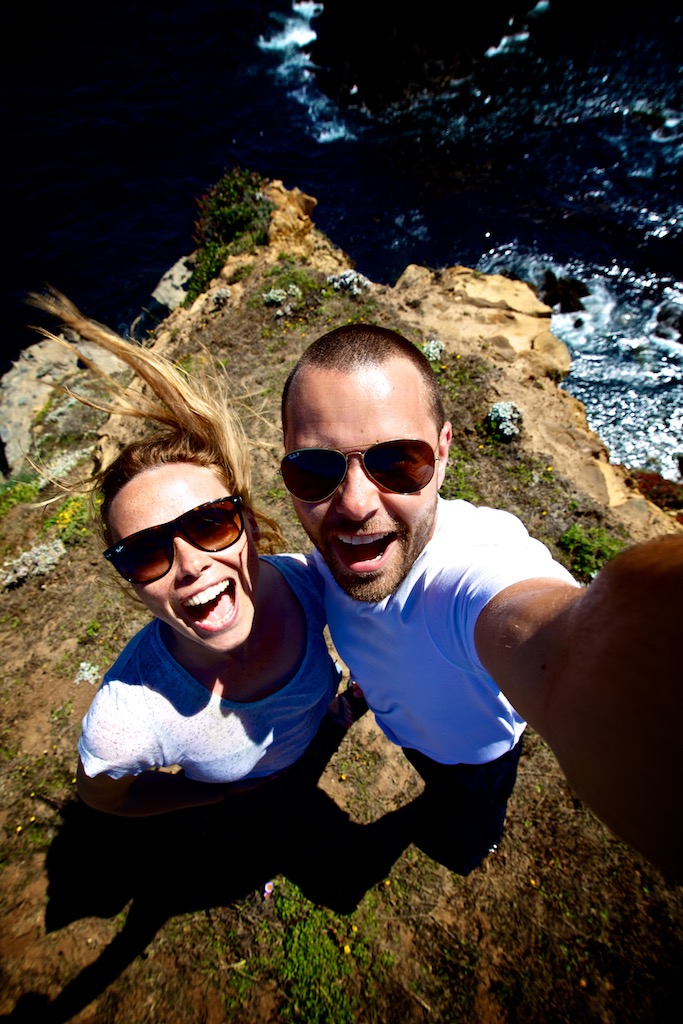 We start in Las Vegas by testing the old chestnut: Luck or Love. Next a quick stop at one of the wonders of the world – the Grand Canyon. Well, quick might be pushing it a bit. It takes five hours to drive there and five hours to go back. But we simply cannot miss the giant gap.
→ Update: In all secrecy we had arranged to get married in Las Vegas, which you can read more about in our article, published in a Danish Wedding Magazine.
Then, we headed for the coastal town of Santa Barbara, from where the trip follows the iconic Highway 1 – driving through the towns of Monterey and Carmel by the Sea – and on to the magnificent Yosemite National Park and back again through San Francisco. After a few days with lots of flower power we continue to the mecca of vineyards: Napa Valley. From there through the cities of Eureka and Mendocino via the coast, where some of nature's most impressive giants resides, namely the giant Redwood trees.
Next the summer clothes will be replaced with a Ranger outfit, as we make our way into the Crater Lake – an ancient collapsed volcano that through thousands of years have been filled up with rain and snowmelt and converted into the deepest American lake in the woods. From there we head to the coast again, past Coos Bay, Cannon Beach and up to Astoria – a stretch of rugged nature, wide open spaces and rocky coast.
Undoubtedly all the Nature Experiences need absorbing and digesting, so we'll take a small driving break in the city of Portland – which sounds like a treasure trove if you like food, beer, books and needlework. Yep! Actually it sounds like a place where we could settle down. If not – we plan to saddle the Mustang and ride to the top of Mount Rainier and then the Twilight-town Forks and Port Angeles, only to move deeper into North America's largest temperate rainforest, Olympic National Park.
And now that we are in the 'field', we must of course also pass the places where Twin Peaks was filmed (you can almost hear the theme song, right?), Then we roll towards The Grand Final: Sleepless Seattle. We can't wait to go!
Ps. if you know of additional locations, we just have to see; restaurants where we simply must eat; or experiences we just need to try – please throw a few words our way! We acknowledge with hot hand-kisses, pallets of postcards and eternal gratitude.